1
« on: March 29, 2019, 12:45:00 am »
This is probably my third thread on this board but my last one is a few years old so

ANYWAYS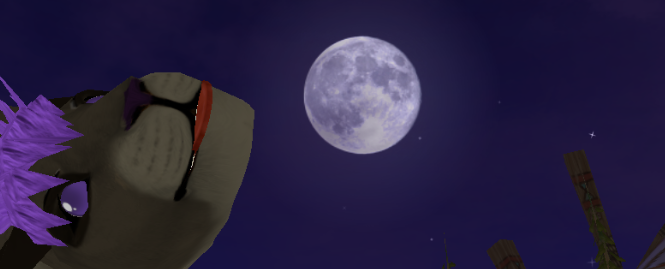 (placeholder image cuz i'm lazy)





I'M WOLFQUEEN


I actually go by jengatower these days

I've been here since May 30th 2011, supposedly longer than most that are still active today.
Why am I still here? I ask myself that everyday. But seriously though I love you all.

I used to go by OhKelseyYou a few years ago for a little while. If you remember me I'm so sorry.
I'm not so much of a little twerp like I was back then but interpret me as you will.

IRL I'm a 19 year old girl who lives in the land of beaches, palm trees, surfers, and valley girl accents. I go to college which takes up most of my time.
My current major is in biology. I'm still an undergrad.
I'm quite aloof and have a hard time talking to people due to anxiety. :<
I'm honestly not that good at talking about myself ether lol



MORE ABOUT ME I do art in my spare time. Other than that I play video games, watch anime, listen to and discover new music, view speedruns and stuff on Twitch or Youtube, research random things on Google, and scream into the void.





OTHER THINGS I LIKE


Music:
Modest Mouse, Built To Spill, TTNG

(this town needs guns)

, (Sandy) Alex G, Lapfox Trax/HALLEY LABS, The Smashing Pumpkins, Aesop Rock, Tame Impala, Radiohead, Brand New, Metric, A LOT MORE take a peek at my last.fm at the bottom wink wink
Anime:
AKIRA <3, basically anything Katsuhiro Otomo related, Studio Ghibli, Lupin the 3rd, Space Dandy

(space lupin)

, Dragon Ball, a lot of 70's and 80's movies. I'm mostly interested in seinen. The more violent the better lol.
Games:
Pokemon, Kirby, Sonic Adventure 1 and 2, Minecraft, Transformice, Meadow, WolfQuest, Scribblenauts, Shelter games, Spore, Halo, Viva Pinata, more...
Other:
Seafood, sushi, pineapple on pizza, being optimistic, animal biology, furry art, computer and game tech, red pandas, dry humor, stupid humor, ironic humor, debating, learning about other cultures, Mythology, eating, sleeping, not stinking.



Pet Peeves/Things I don't like >:V


I consider myself a tolerant person but some things do infuriate me.
Put in spoiler so you don't have to hear negativity~




OTHER PLACES I'M ON:


Deviantart: jengajangle
Discord: jengatower#0546
Twitter: jengatowerr
Tumblr: jenqatower
Steam: jengatower
Chickensmoothie: jengatower
LAST.FM: jengatower
Transformice: Daniemouse
MyAnimeList: jengatower (I rarely update btw)
-

This is a WIP so if it's hard to read it's just that I'm bad at design. I'm working on it.


Thanks for reading!